Caravanserraglio
per Artisti,Amanti e Viaggiatori
Organic Farm Caravanserraglio Marche
Caravanserraglios' Organic Apples
The farm is situated in an incredible panoramic position, on top of a hill, 500 metres above sea-level, and stretches out over a surface of 25 acre - 10 hectare of land, with orchard, surrounded by woods, far away from the civilized world. Caravanserraglio used to be a horse-breeding centre, today Caravanserraglio is an agriturismo.
Video about the making of Bocashi, fermented manure and other
biofertilisers, at Caravanserraglio Marche Italy
The word "agriturismo" can be divided in two: "agricolo"(agriculture) and "turismo"(tourism). That means that we concern ourselves with both these practices. The relevant income of the farm comes from the agricultural activities, we cultivate organic fruit, and the products that the farm produces are consumed by the guests. So the care of the land in some seasons occupies a big part of our time, pruning of the trees, gathering of the fruit, even if we work with modern machinery like tractors etc.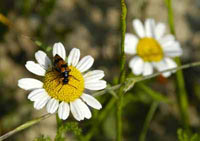 Organic Holiday Marche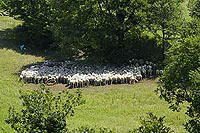 Organic Farm Marche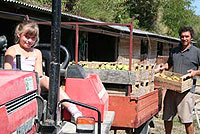 Biologico Marche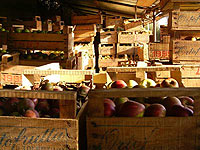 Organic Apples Marche
Every season has its specific work and if you would like to help or if you would like to learn for example how to propogate or prune plants, or to take care of the kitchen-garden, then please contact Ennio. The orchard exists of about 2000 fruit plants with thirty different varieties of apples, among which the antique mela rosa apple tipical of the Monti Sibillini Natural Park.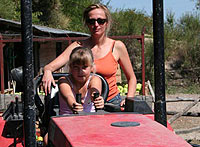 Agriturismo Bio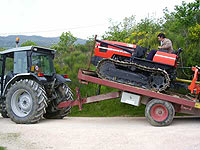 Agriturismo Bio Marche
The mela rosa "Old Pink Apple" can be cultivated very well in an organic way and conserved in a natural way. Further pears, apricots, prunes, peaches, figs etc. The certificated organic fruit is sold directly at our farm, or at markets and to distribution centres, and part is made into marmalades. The vegetables that come from the big kitchen-garden are used in the restaurant, although the production isn't always sufficient, depending on the season. Taking care of the animals, who inhabit a separate part of the farm, we consider a pleasure not a job.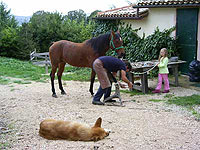 Horses Marche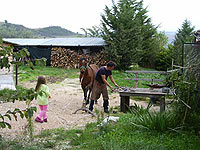 Horses Marche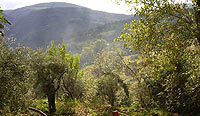 Organic Olives Oil Marche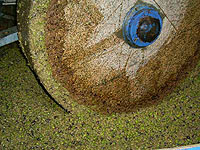 Organic Olives Oil Marche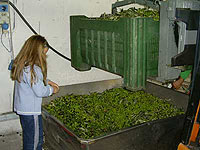 Organic Olives Oil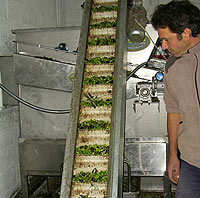 Organic Olives Marche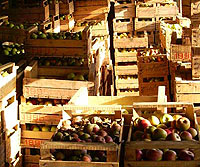 Organic Marche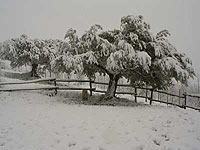 Countryhouse Marche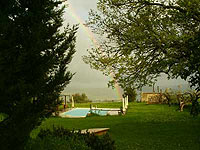 Organic Marche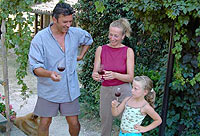 Organic Countryhouse Marche
Organic Countryhouse with Horses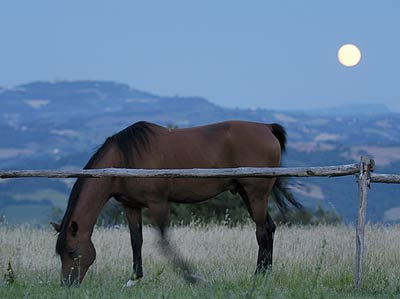 "Serenity"