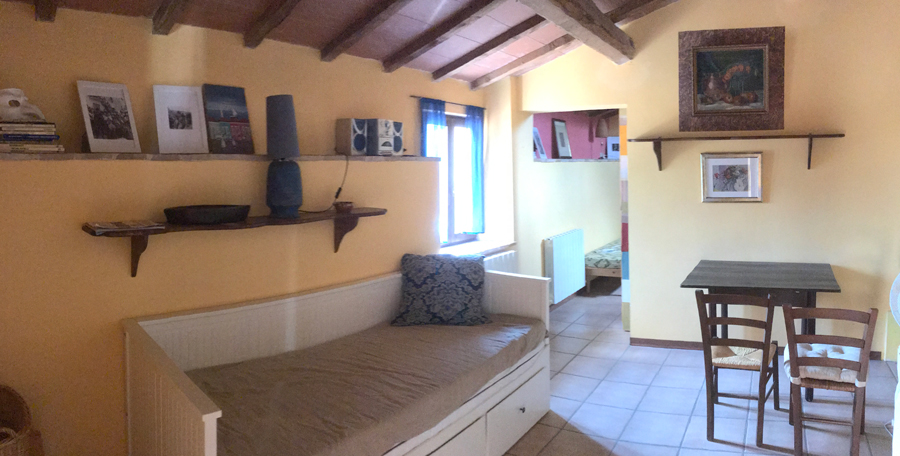 Artisti Self Catering Apartment for two persons
Self catering for two persons
Apartment Artisti is a comfortable holiday self-catering apartment with a separate entrance from a private outdoor-staircase, leading to a private balcony. It has two rooms and a spacious bathroom.
One room with a double-bed and the other room with bed-settee and a fully equipped kitchen with frige and kitchen-utensils. Spacious bathroom with bath-tub, wash-basin, bidet and toilet. Windows overlook the garden to the front and the swimming pool to the rear.

Self-catering apartment Artisti has a private garden with covered pergola, dining table and sofa.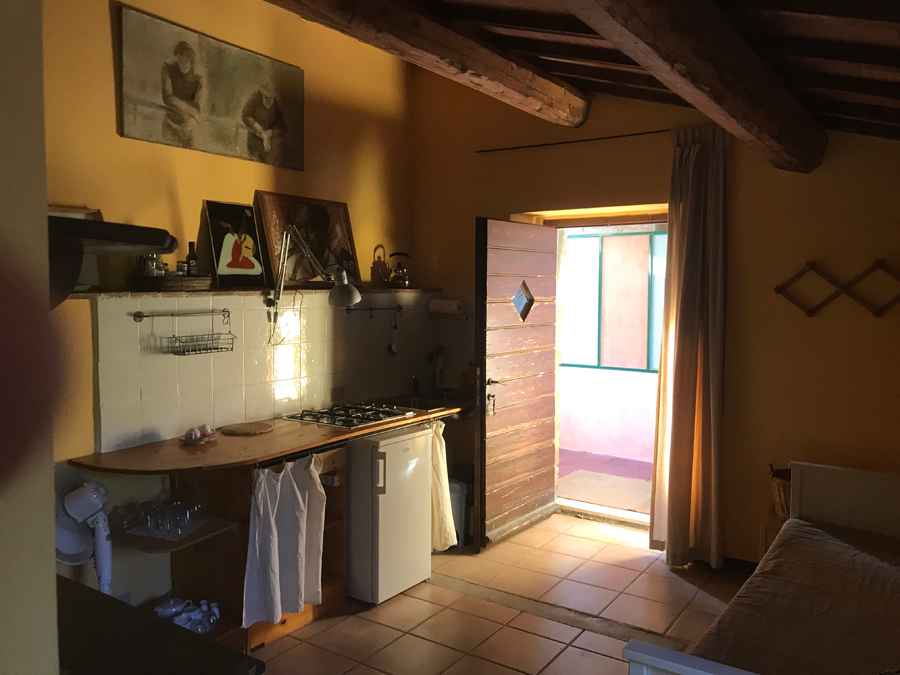 Studio in the Marche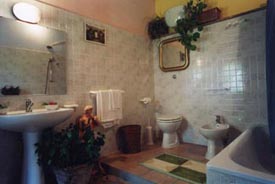 spacious bathroom, Apartments with pool, Marche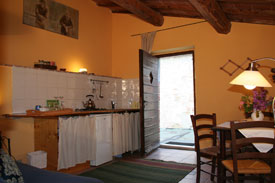 view of the kitchen and dining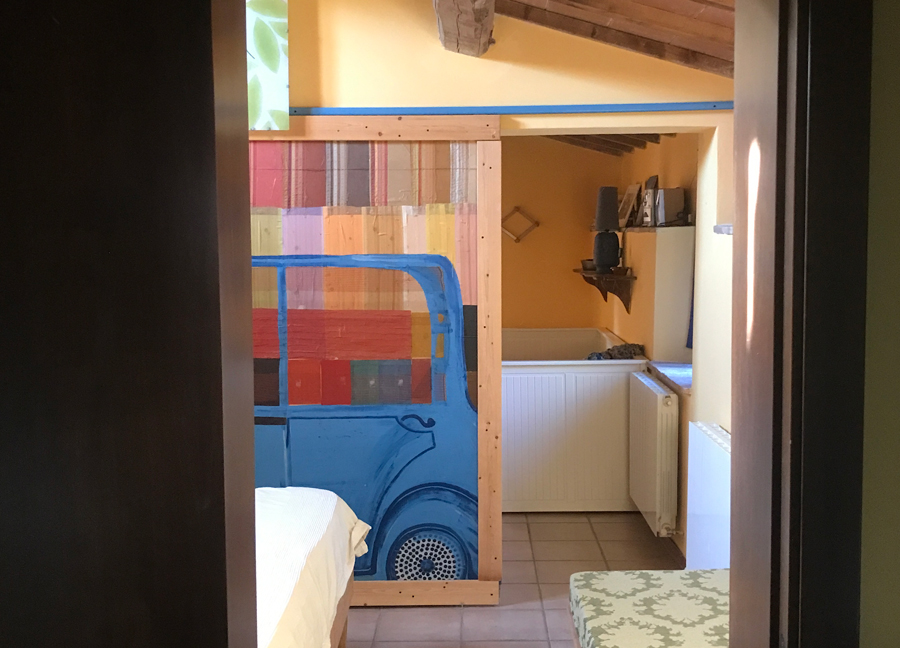 interior of the house for 2 people