Cooking in Italy

Discover Italy through an hand-on cooking course, enjoing italian sun in a relaxing and informal atmosphere, in a fantastic location with fun and new friends.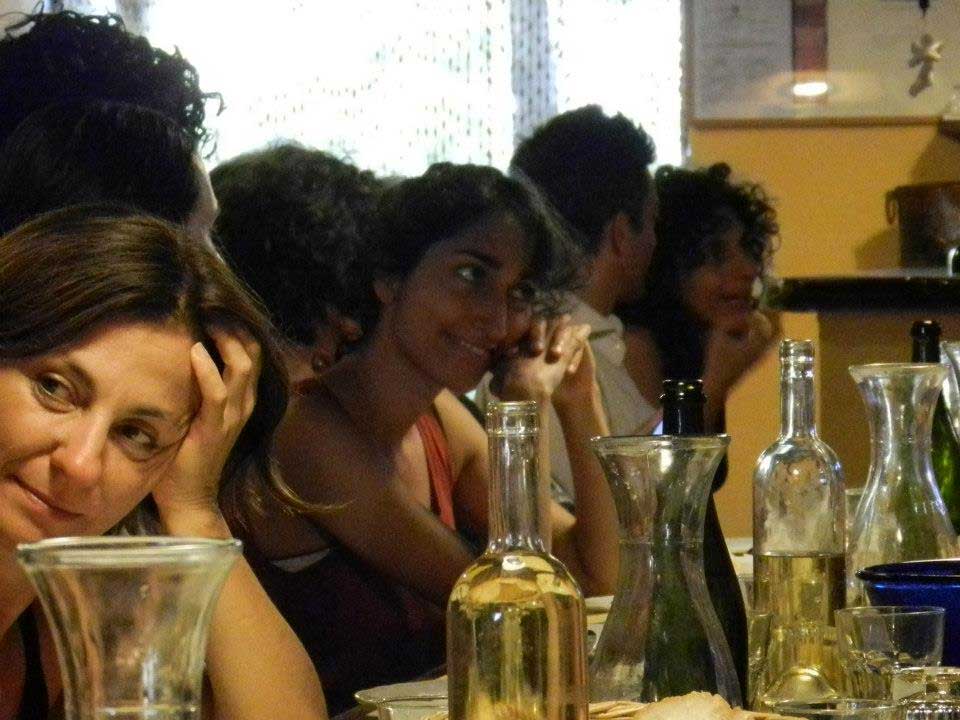 The cooking classes.
The cooking classes are held in English, by your Italian chef and host Ennio Barbieri and his friends. Behind his joking and informal attitude hides an enormous source of knowledge and information that satisfies both the lover of the Italian Kitchen and the professional. He is an active member of the Slow Food association, researcher of ancient traditions, receips and alchemy.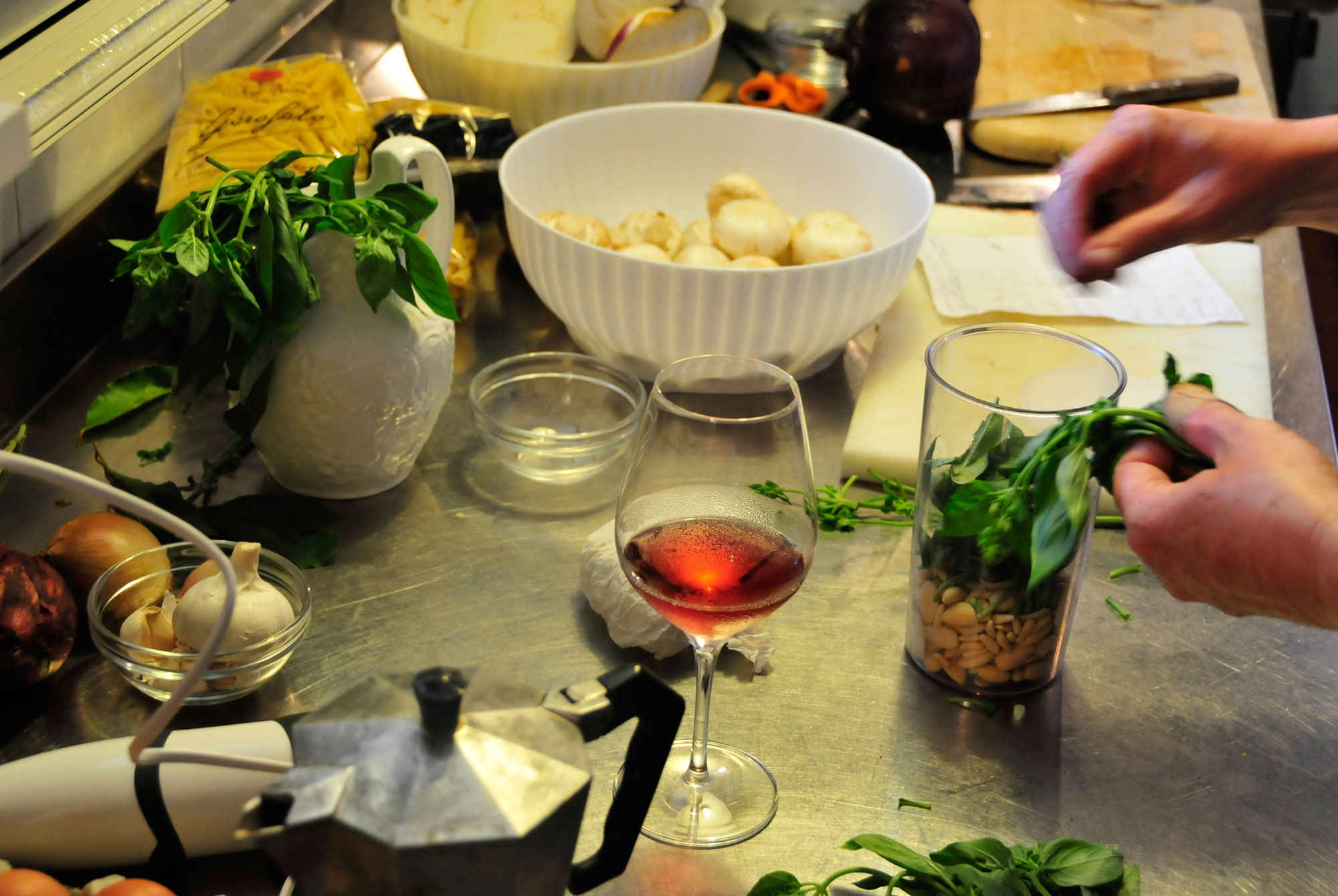 Everyday a cooking course, excursions to local markets to buy the ingredients, picking aromatic herbs and vegetables from the kitchen garden, wine tasting and lectures. Italian cuisine is inseparable from the Wines and the vineyards the markets and the medieval villages, the landscape and the climate and Marche is the perfect place to experience the real authentic Italy.


contact us at
info@caravanserraglio.com
Tel. +39 333 8492998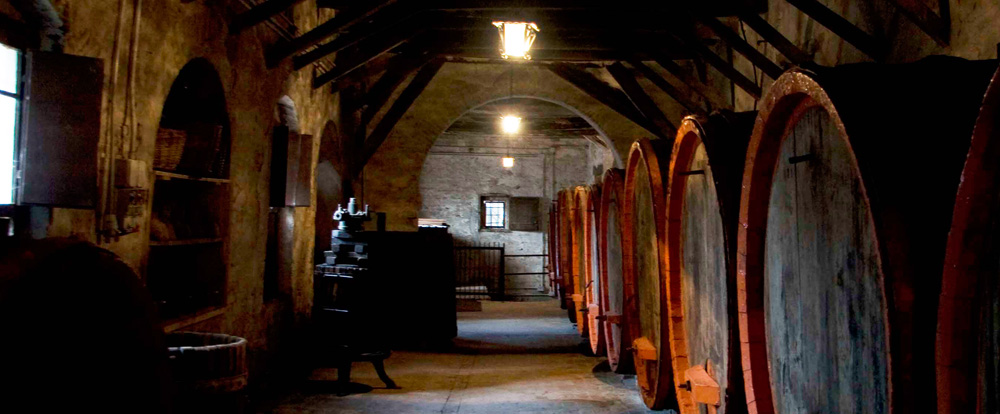 Highlights of the Intenso Cooking Course Italy:
Italian hands-on cooking classes and dinners based on regional recipes at the Caravanserraglio restaurant.
A series of lively and informative background lectures on the Italian Kitchen and Italian wines.
You will learn directly from an Italian Chef about gastronomic delights such as Truffle, porcini Mushrooms, fresh pasta, gourmet dishes and much more.
Visits to various local wine cellars where Vernaccia reds have gained the prestigious DOCG title in Italy.
Visit to local pecorino cheesemakers. Demonstration of the making of mozzarella cheese, ricotta and pecorino cheeses.
Accommodation at the beautiful Caravanserraglio agriturismo with swimming pool, in comfortable self-catering apartments.
Cooking Holidays for Lovers of Italy and Italian Food
If good food, good wine and cooking are your passions, if a gourmet vacation is what you are looking for, then Intenso Cooking course is the solution for you.

contact us at
info@caravanserraglio.com
Tel. +39 333 8492998
Detailed Itinerary - Intenso Cooking Course Italy
Provisional program of the 1 week holiday
This is a preliminary itinerary and will be altered to accommodate seasonal activities or local festivals. This is a sample menu and can be altered according to the availability of the ingredients, since we want to guarantee fresh local produce of the season. However the essential content of the menu and itinerary will remain the same.
Day 1
8.00 pm Welcome dinner with introduction to the course program by your hosts. During each cooking lesson we prepair a full menu with aperitif, antipasti, first and second course, vegetables and dessert. After each lesson the prepaired menu is served to the participants in the restaurant.
Each member of the course receives at the beginning of the holiday a detailed program of the week with the description of the recipes. At the end of the Cooking Holiday participants get a cd or pdf with the complete description of the recipes and the pictures made during the cooking courses.
Dinner menu: Involtini di melanzane con basilico, Ciccia uova tartufo ed erbe, Crema di ceci e cicerchia, Tortelloni di ricotta con noci e pesto, Degustazione formaggi locali, Pomodori saporiti in insalata, Verdure grigliate melanzane peperoni, zucchine, pomodori secchi, Dolce Tiramisu della casa
Wines tasting during all the courses and dinners
Day 2
Tranquil awakening at the peacefull agriturismo. The accommodation at the Caravanserraglio agriturismo is in an independent apartment with kitchen. At your arrival you'll find in the fridge milk, fresh bread, butter, home made marmelate, coffee and tea to prepair breakfast.
10.00 am Excursion to the local market at the historical centre of San Ginesio. At 5.00 pm Cooking course with Dinner.
Cooking course menu: Parmigiana di melanzane classica, Varianti regionali, e parmigiane grigliate di melanzane e zucchine, Insalata di farro o grano, Strozzapreti d'estate in bellavista, Saltimbocca al ramerino, Verdure gratinate, melanzane peperoni, zucchine, pomodori, Dolce di riso o farro cacao amaro spezie e pepe.
Day 3
10 .00 am Excursion in the surroundings with visit to local cheese maker, formaggio di fossa and other pecorino's, and wine producer of the red Vernaccia DOC wine. At 5.00 pm Cooking course and dinner
Cooking course menu: Panzanella, Pate di fegatini, Pomodori secchi con capperi aglio e prezzemolo, Vellutata di porri e parmigiano, Degustazione formaggi stagionati morbidi pecora capra e blu, con Marmellata di zucca, di zucchine, Insalata di sedani, Insalata non ti bacerò mai più , cipollotti,e alici, Omlette di zucchine, Dolce Torta di mele e yoghurt
Day 4
10 .00 am Excursion to the local market at the historical centre of Tolentino. At 5.00 pm Cooking course and dinner.
Cooking course menu: Pasta fresca we will make the fresh pasta in different forms and with different sauces, Cotoletta all'antica, Finocchi gratinati, Biete in padella, Insalata di puntarelle, Dolce Salame di cioccolato con pinoli e mandorle,
Day 5
10 .00 am Excursion to the local market at the historical centre of Macerata. At 5.00 pm Cooking course with dinner.
Cooking course menu: Tortino di sfoglia con spinaci e pinoli, Zuppa di lenticchie di Castelluccio, Risotto con funghi tartufo e erbe, Costata braciola del buongustaio con cognac e funghi, Verdure grigliate, Dolce Sfoglia di mele tartatin
Day 6
10 .00 am Walking Tour in the Gola di Fiastrone. At 5.00 pm Cooking course with dinner.
Cooking course menu: Acqua cotta con erbe di campo e spinaci, Descrizione sui condimenti per pasta secca, pesto, arrabbiata, carbonara, marinara, Scaloppe e pizzaiole, cipolline in agrodolce, Friggitelli in agrodolce, Dolce Tiramisu
Wines tasting during all the courses and dinners
Day 7
10 .00 am Cooking course preparing fish for lunch at 5.00 pm Cooking course with fish dinner.
Cooking course menu with all dishes based on fish: Alici marinate, insalata di polpo, Risotto con frutti di mare, Pesce in bellavista, Insalata di mare, Dolce Torta di carote
Day 7
After preparations farewell and departure...
General description of Intenso Cooking Course Italy
The mentor of The Intenso Cooking Course is the Italian Chef Ennio Barbieri and collaborators. The classes are held in English at the Caravanserraglio agriturismo. The maximum number of people for each group is eight, to guarantee our guests a personal entertainment and a good service.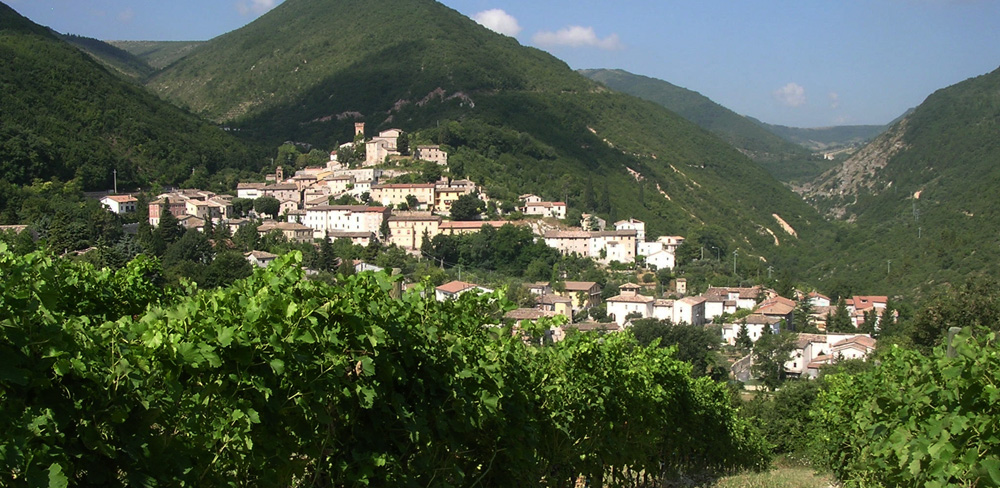 1250,00 € Intenso Cooking Course Includes:
7 nights accommodation with breakfasts
7 dinners + 6 lunches with Wine at the Caravanserraglio restaurant
7 cooking classes
5 half-day excursions with lunch (art towns, medieval villages, open markets, hiking)
the ingredients for the hands-on cookery course
all land travel in Italy included in the itinerary by private 8 person coach
use of swimming pool


What is not Included?
Airfares
Travel insurance
An optional excursion may be offered which is not included in the tour price
Personal transport costs, phone calls or tips
Entry fees to places other than those specifically mentioned in the itinerary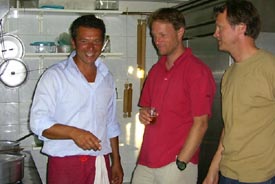 Italian life-style
Someone have said: we are what we eat. We can say that we are so lucky that we eat with all ours senses, with our mouth, with our eyes and with our ears and with the complete atmosphere that surrounds us. We do not simply feed ourselves. We try to take care of ourselves and of our guests. This will be the topic, this will be the philosophy of the courses: to use the best ingredients and preparing food with care. We will use the best products that come from organic farms, and we will chose all the products are with the greatest care.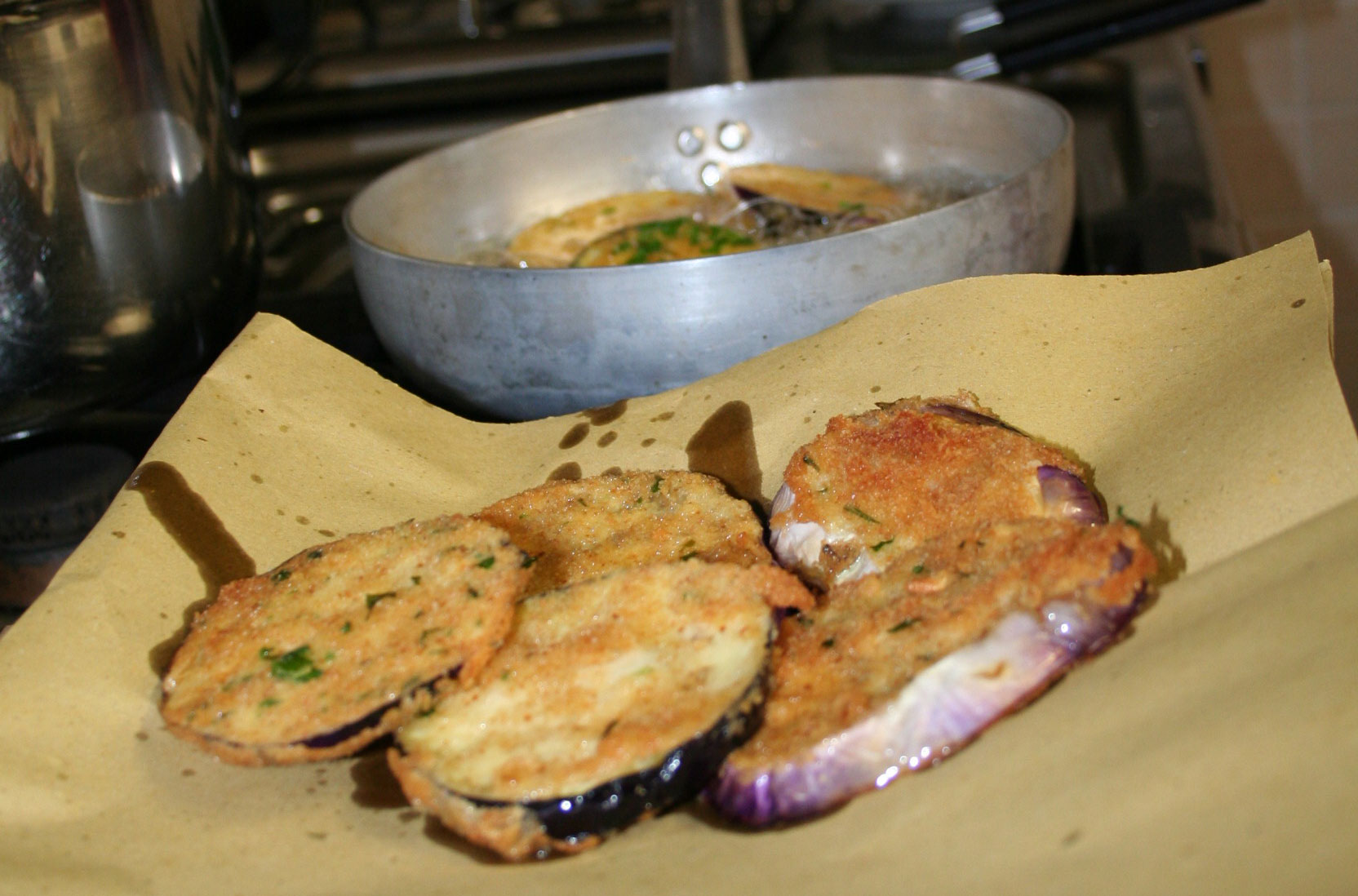 Particular attention and space for vegetarians recipes. The meat-products are carefully selected and they come from the local producers. Also the different kinds of cheeses, vegetables and the home-made pasta's are of the highest quality, with a view to a well balanced diet. The wines that we serve are selected and mainly local. The dining room of the restaurant is maintaining it's rustic and warm atmosphere with wooden floor, furniture and ceramics, together with the informal presentation, form the backdrop for the food that is well taken care of. Than just enjoy an Italian cooking course with us!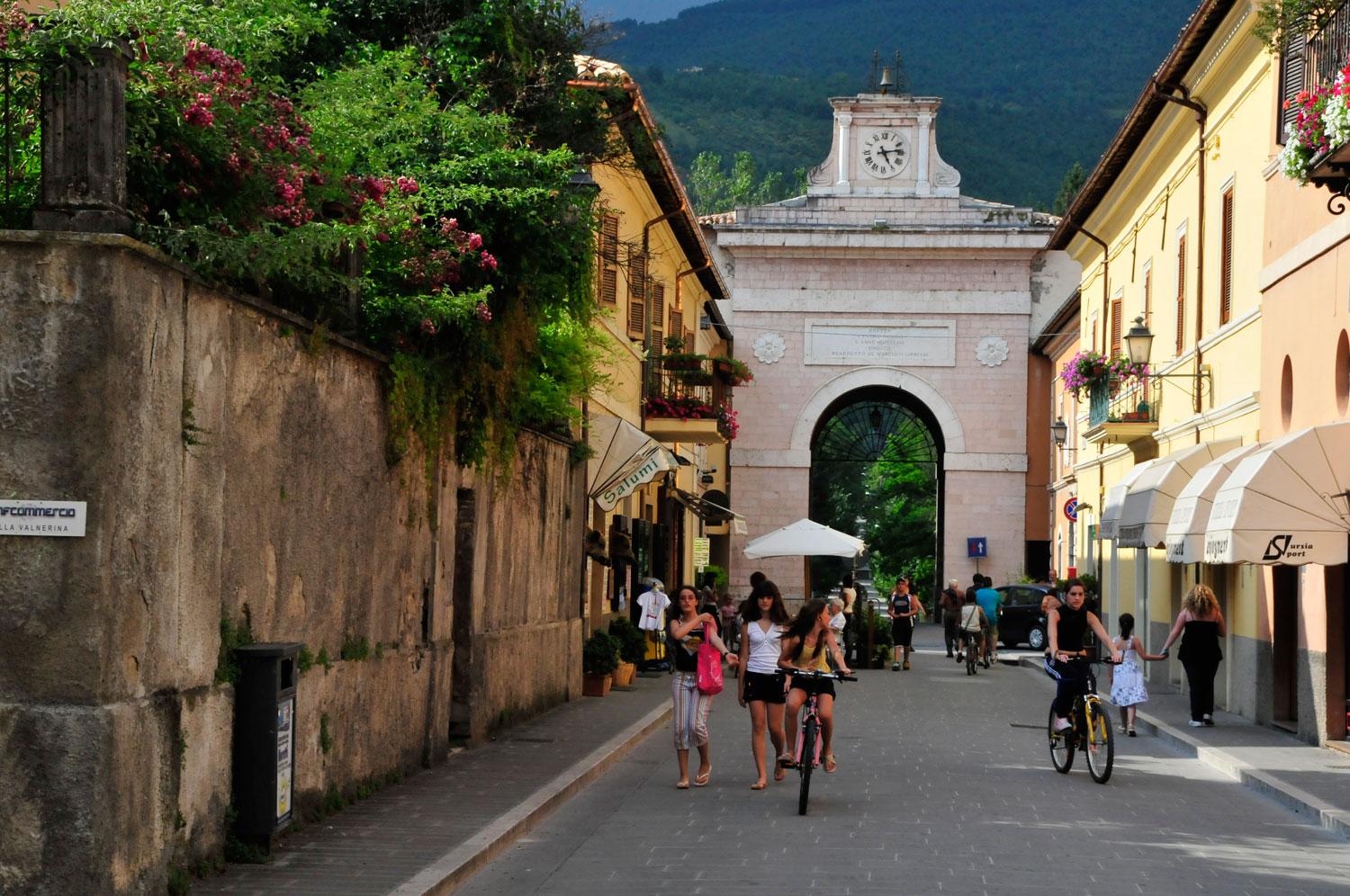 contact us at
info@caravanserraglio.com
Tel. +39 333 8492998